Brands are the essence of marketing; they are how we distinguish various products and services across many industries. However, we can not use the same definition to describe different types of brands because Brands come in all sorts of various shapes and sizes, not to mention with various qualities, advantages and disadvantages.
There are too many different types of brands out there, and each one of them has something different to offer.
TYPES OF BRANDS
Personal Brand
Product Brand
Service Brand
Corporate Brand
Investor Brand
Non-Profit Brands or NGO Brand
Public Brand
Activist Brand
Place Brand
Nation Brand
Ethical Brand
Celebrity Brand
Ingredient Brand
Global Brand
Challenger Brand
Generic Brand
Luxury Brand
Cult Brand
Clean Slate Brand
Private Brand
Employer Brand
Too many types of brands and more! What do you think? It's no wonder people are confused. They don't know how to define a brand, as there are many definitions that we can relate to this term. What's more, these are not the only types of brands out there. We can also classify brands according to their structure or brand audience.
Have you heard of Endorsed Brands? Or Power Brands and HOBs (House of Brands). Moreover, there are B2B, B2T, B2C, H2H and B2G brands, which all have different brand audiences.
So, a brand can be many different things at the same time. So, you can own a product brand that's also a challenger brand (These are the so-called changemakers that are changing the way we view and use conventional marketing resources. In essence, they are here to challenge the dominant players and "make some noise". As such, they bring their business ambitions to a whole new level and are changing category decision-making criteria so as to improve their own position on the market) or a brand that's reached a global level. (Otherwise known as household names, these brands are famous on a global level. Thus, their business model most often relies on availability, familiarity, and stability. Nevertheless, these brands are often under threat, as they have to implement changes, either big or subtle, in order to stay relevant. They used to be consistent, as the consistency was a major part of building a global brand. Today, it still is, but these brands also have to adjust to the changing cultural tastes and expectations.) Thus, we mustn't forget that building a successful brand will depend on the contexts in which it's situated, as well as the categorization we apply.
More often than not, it's difficult to make a brand stand out, as there are a plethora of ways one single brand can be defined. However, in any case, marketers should make sure that their brands generate value and are in line with the overall brand strategy. Moreover, in order to grow a successful brand, one needs to ensure it stays relevant and that it's, above all, able to be distinguished in each context we place it in.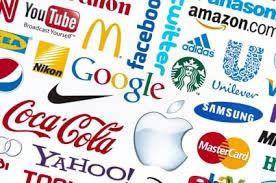 Remember Noxie Limited is a major player in branded corporate gifts. We are a member of the Association of Promotional Products Association of Nigeria (APPSON) and Also the Association of Apparels & Accessories Manufacturers of Nigeria (AAMAN)
Our Product Range are eco-friendly and sustainable products!
If you wish to make an impact at business events, conferences and trade shows with promotional products, or update your advertising efforts, we're here to help!