When considering marketing and branding options, make sure not to skip promotional pens. They are low-cost, lightweight items that are easy to send to customers and hand out at events, are used every single day, and are right in front of recipients all the time. This provides an effective way of showcasing your brand to potential customers, and with a huge range of styles and colors to choose from you'll be able to tailor a pen perfectly to your business. Branded Pens are just a fragment of your advertising costs and will bring in a lot more than they're worth.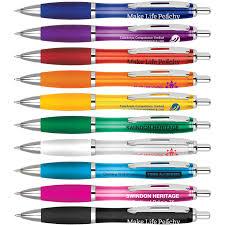 It's a Digital World! Why Would You Want a Promotional Product?
No matter how loud ads are screaming on Facebook, popping up when you are browsing on the internet, billboards and flyers. The magazines and newspapers are struggling with more ads than content.
Well, people are getting tired because a lot of people love physical marketing! That's when promotional products are great.
Instead of bothering senses that are already overwhelmed, Noxie Limited has decided to take a different road to give our clients an ad they can actually use in their everyday lives.
What are we saying to our clients?
Branding benefits – promotional products will increase brand recognition. Also, when your clients receive branded promotional products from you, they will remember your brand for up to two years. Furthermore, when they need something from your niche, thanks to that promo product, your business will be the first one they check out.
Amazing return on investment – the life cycle of a branded pen for instance is a couple of months. That means that the audience you target will see your advertising message every day for months. If you buy printed pens in bulk, their prices are incredibly low.
And that, in turn, means that those pens will reach hundreds, if not thousands of people for a minuscule price.
Do not underestimate what your little investment in a branded Pen can do.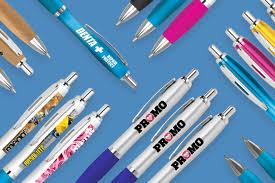 PEN! PEN! PEN!
Ask yourself why would you choose custom printed pens? The answer is simple – because they are the number one promotional product worldwide. Remember marketing with branded pens represents a unique way to increase brand awareness and create a product that truly reflects what your business is about. The small but mighty PEN is always a winner as your Brand Advocate!
Anyone can buy a pen, but people still love getting them as promotional products. Take this advice from us, marketing with branded pens represents a unique way to increase your brand awareness that truly represents your brand.
At Noxie Limited (NL) we have thousands of promotional pens you can choose from for your next campaign ranging from low-cost plastic options to the more discerning promotional metal pens. We pride ourselves on treating each and every one of our customers like Diamond, which is why you can enjoy highly competitive prices, dedicated account management and fast turnarounds with your order.
Give us a call and a member of our experienced team will sort you out. Or kindly send us a mail with your order today. With the NL team, you will be in good company too as we do not underestimate the size of the client.